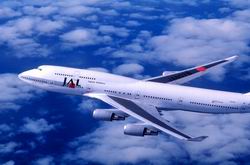 If you transfer in Beijing international airport, it is a good idea to take a brief tour around Beijing when the connecting time permits. It takes you around 50 minutes to go through the procedures at the airport when you arrive. When you finish the procedures, you can take the rest of your time to tour around Beijing, but please keep in mind that you are required to come back two hours ahead of your flight to check in.
According to your available time, my suggestions are:
Within 3 hours, you can have a taste of the traditional Beijing Roast Duck.
Within 5 hours, you can visit Mutianyu Great Wall private tour.
Within 7 hours, you can enjoy both the traditional Beijing Roast Duck feast and visit Mutianyu Great Wall.
Within 9 hours, congratulations on you; apart from Beijing Roast Duck and Mutianyu, you can also visit Forbidden city and Tian'anmen square.
Mu tianyu is about 70 minutes drive from the airport, about 65 kilometers away.
Forbidden city is about 30 kilometer away from the airport and it will takes about one to two hours by car depending on the traffic situation.
ATM of various banks and Starbuck are available in the airport waiting hall and cash is the preferred mode of payment in China including Beijing.
The winter of Beijing is rather cold. It could be minus 7 on average and as low as minus 14 during the coldest time which is usually in January. So warm clothes, hat and gloves are suggested especially for those from the tropical areas. If you don't mind, I am also very glad to lend you mine to give you a warm trip.
Beijing provides most foreigners with the service of 72-hour visa free transit. For details, please refer to the official website.
A deposit by Paypal is required.
Your guide or driver will pick you up at the airport holding a board with your name on it.
We can provide Mutianyu Wall private tour for 3 different options :( 4 seats,
We can also supply a minivan for a little extra cost if required
).
A: 800 RMB with English Speaking Driver & private car.
B: 1300 RMB with English Speaking Guide & private car.
C: 700 RMB with Mandarin Speaking Driver & private car.
All of the above payment (The price is for your group, not one person, Cash only) includes the driver salary, gas, highway tolls and parking fee. Drinking water will be supplied for free, but entrance fees (but our driver will help you buy tickets), meals, other refreshments and gratuities are not included. I can also supply, for free, a local cell phone so that you can keep in contact with us whilst you are under our services.
For your information the Wall entrance fee is 60 RMB P/P, child price is 45 RMB P/P.
The cable car or Toboggan return ticket is 100 RMB P/P for return, 80 RMB P/P for one way. There are other ways to get down, but this is usually the most popular.
Please pay deposit 47 USD(300 RMB, including exchange fee ) on my website by your Credit Cards to confirm: